Feel as though your message isn't quite getting through to prospective clients? A brand refresh might be what you need.
While this might seem daunting, it offers you one of the best ways of ensuring your business looks and feels relevant to the market.
Sharpening up your image, message, and online presence helps you keep up with the competition, as well as refreshing your position in the minds of current customers and clients.
It can also provide your business with an opportunity to identify strengths, weaknesses, and points for change and innovation.
As a Liverpool branding agency, Studio Coact can help you with your brand refresh: here's what you need to know.
Conducting a Brand Audit
As your first port of call, a brand audit will help you assess the strengths and weaknesses of your brand.
This includes assessing your competitors, identifying potential points of misalignment between your message, brand, and service, and re-evaluating the purpose of your website.
Identifying what needs to change is key to developing the tone and presentation of your business, offering insights into your strategy that will prove invaluable.
How Does it Look?
Once you have conducted your audit, the first key aspect of your brand refresh is developing the visual elements of your business.
This can come in many forms, from tweaking your logo to updating the design of your website.
Whether it's choosing a new font, colour scheme or layout, the visual element of your brand is key to sprucing up your image and reintroducing yourself to the market.
It is also important to remember that changes in design can permeate every aspect of your business, from the image you present on social media to branded pens and headed paper.
If you need more information on how this works, Studio Coact can help: contact our brand design agency today to find out more.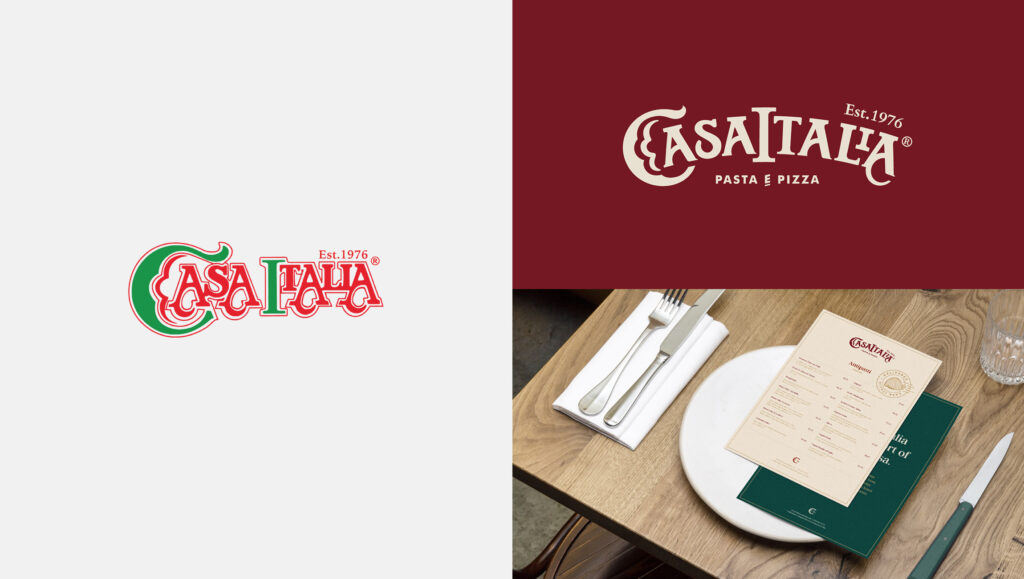 Tone of Voice
As well as reasserting your image, a change of colour scheme, font or texture can tell the story of your business in a different way.
Because of this, the tone of your communication is key.
Telling the story of your brand's evolution is essential to your refresh being convincing, and this can be done through changing the content of your website's journal or blog, as well as other written copy related to your brand.
Furthermore, by tailoring the above to an SEO campaign, your website will be more visible online, attracting more sales and enquiries.
How does it help?
No matter what your business offers, your prospective clients need to know who they are interested in working with, and why.
A brand refresh clarifies who you are and what you do both internally and externally, repositioning your business in the market, and providing you with an identity through which more intricate marketing strategies can be developed.
As your brand refresh kicks in, your business will differentiate itself from the competition, ultimately generating more sales and enquiries from customers old and new.
Time for a Refresh?
If this sounds like what your business needs, Studio Coact are a Liverpool branding agency who can help refresh your image, developing your established brand into something that feels exciting and new.
Why not get in touch today?