Your menu is the perfect opportunity to tell everyone exactly who you are and what you offer, as well as creating an impression that stays with customers long after the waiter takes it from your table.
It might be able to tempt the taste buds of potential patrons with detailed descriptions of the dishes on offer, but without good visual representation, these words can often fall on deaf ears.
So in order to maximise the impact of these marvellous culinary creations, it's equally important to produce some eye-catching imagery in terms of the way your menu looks.
So here are just a few things to consider when it comes to restaurant menu branding which could be the difference between a full house or an expensive failure.
Know Your Target Market
With any business, effective market research is essential when it comes to gaining a clearer understanding of your competitors and consumer trends and the restaurant business is no exception.
Researching your location-specific industry and target market will allow you to understand year-round popularity trends and demographics, allowing you to tailor your menu and create appealing offers for those who like to eat out.
Things like tailoring your menu design to attract the diners in your local area could prevent them from choosing a nearby competitor and come to your establishment instead.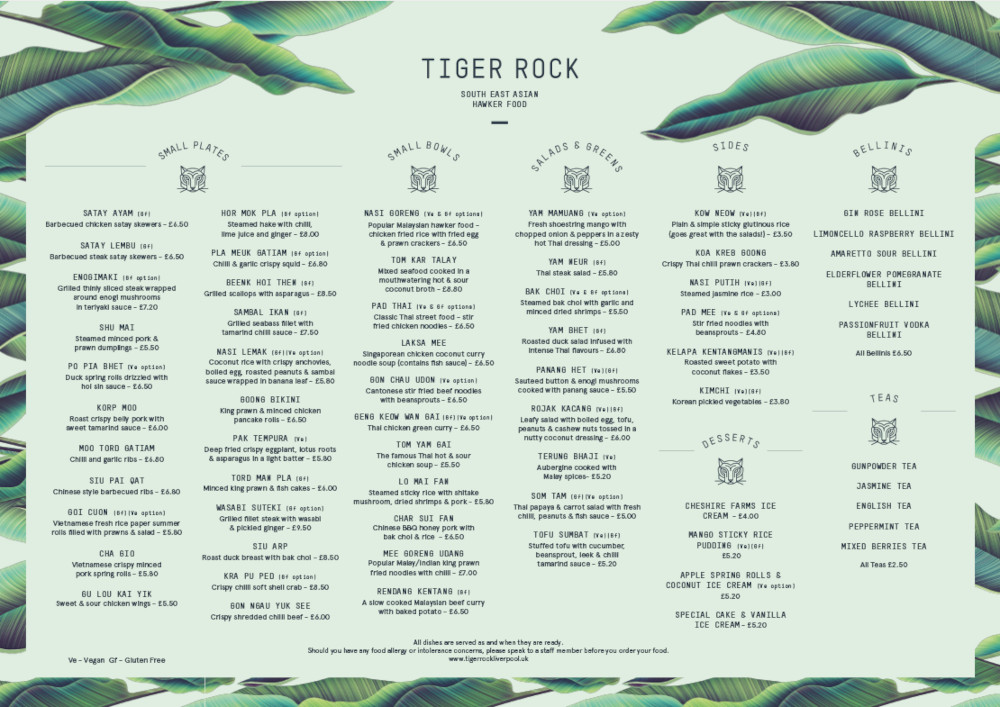 Express Your Personality
When it comes to restaurant branding, there are no rights or wrongs in when it comes to designing a menu and what might work with some establishments doesn't necessarily with others.
However, your menu should be an expression of your restaurant's personality, so when it comes to designing it, think about how it will best represent your image and objectives.
A simple, yet carefully created menu can be used to enhance a restaurant's impression of elegance or simplicity, while an image-heavy menu can emphasise a location's more vibrant side.
Once you determine your restaurant's personality, you can easily begin crafting the look of your menu to match that.
Keep It Fresh
A menu design shouldn't be seen as final, in fact, you should rotate your menu with the seasons, or at least once a year.
This allows your most popular items to remain prominent as this can statistically raise the popularity levels of your restaurant over time.
Also, comparing your menu to that of your competitors can also prove beneficial – enabling you react to any changes that they make while ensuring you're keeping up with the competition in terms of pricing and selection.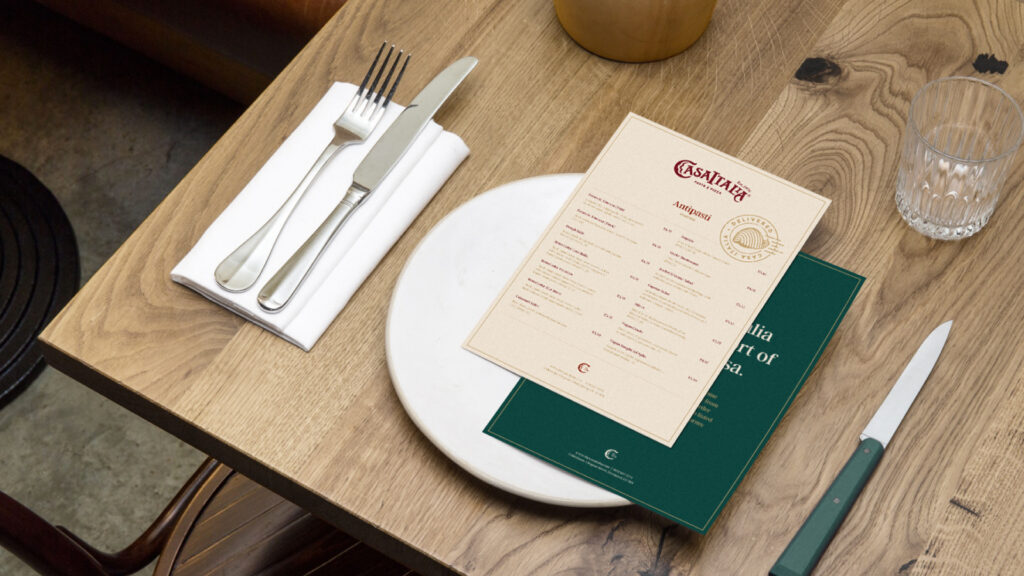 Engage With Your Customers
A menu may be enough to get someone to order that is really hungry, but a good design can elevate the entire dining experience and, in the end, increase the average spend per customer.
With this in mind, use your menu to engage with your customers and point them to what you know will please them while encouraging them to think they are choosing something they have been missing out on.
So don't be afraid to emphasise your best plates, highlight set menus and showcase special offers, all of which could increase your earnings, not to mention the chances of customers coming back to your restaurant again and again.
Consider Your Tone Of Voice
An often overlooked aspect of branding, especially for menu design, tone of voice can be just as important when it comes to maintaining consistency and connecting with your diners.
There are many ways to apply a branded tone of voice to your menu depending on your brand's personality, for example, you may want to get creative with the way you name and describe your dishes.
So think outside the box and don't be afraid to cook up a few creative descriptions for your dishes to really make them stand-out from the competition.
Talk To Us
At Studio Coact, we have the expertise to grow your brand and take it to wherever you want it to go – supporting business' from the very beginning or ones looking to grow, with strategy-led creative work.
Experts in restaurant menu branding, we have many years of experience working with small cafes and coffee shops to larger High Street chains and eateries.
So why not get in touch today and let's see what we can cook up together?