We all know that a logo is one of the most vital parts of your brand identity, as it is this logo that will not only grab the attention of your potential customers but will also help invoke loyalty in those that have already bought into that brand.
This is especially true in the car industry, where when you see a car you like while out driving, it is often only the logo on the front of the car that alerts you to which company manufactured that car. Making your visual identity a superb selling tool!
Which is why, with consumer and marketing trends constantly evolving, the car industry are looking to keep things fresh when it comes to their brand identity.
What Are the Benefits of Branding in the Car Industry?
Before looking at how the car industry is shaking up their visual identities, it's important to know why investing time and energy into logo and branding design is so important. Here are just some of the ways effective branding can help improve your business:
Branding Grabs Attention – a good logo will grab the attention of someone as well as conveying some of your business core values. Which is vital in a society where many of us have a short attention span.
Logos Form the Foundation of Your Brand – when creating a visual identity, it makes sense to start with your logo as it's from this logo you can build all of your other marketing materials.
You Separate Yourself from Competition – in the car industry, competition is everything with many manufacturers wanting to gain customers in markets such as family cars, older drivers and sportier models. To appeal to these markets, cars are designed to be eye-catching with that logo branding alerting customers to where they need to go to get that specific car.
Effective Branding Makes a Good Impression – if you see a poorly made logo, one that's pixelated or generally just not visually pleasing, you are less likely to buy into that business.
How Are Car Companies Altering Their Visual Identities in 2020?
When it comes to the car industry, most of the biggest companies have been around for years, all with extremely recognisable logos that customers can spot and recognise in seconds. Which is ideal when you want to advertise to potential customers using the cars that you've already sold.
Indeed, because of this, car companies have historically created and designed their logos around them looking good in 3D and situated on the front of their cars, as this is where their brand identity was centred around.
This was especially true in the 80s and 90s, when television advertising was key to selling. Here big, bold logos were developed to stand out on screen and it is these versions of their logos that many car companies are still using to this day – as this is what their customers recognise.
However, over the last few years with digital marketing and social media becoming so prevalent, these car logos created to be seen in 3D, are now being used across a company's digital platforms. Which hasn't always translated well.
Which is why many car companies are now looking at developing their logos into flat, 2D images that look far better when viewed on computers, tablets and smartphones. A re-design choice that is vital for a consumer market that are making more and more of their buying decisions online.
Why Do Flat Logos Work Better Online?
So, what is a flat logo? Well, put simply, a flat logo is one that puts minimalism at the forefront of the design and removes any 'realistic' aspects of that logo such as shadowing, grading and intricate detailing. This should leave you with a 2D, bold logo that has a host of advantages in the current world of digital marketing.
Here are just some of the advantages of using a flat logo design in your branding:
More Memorable – If you see a very busy logo, the likelihood is, you're not going to take in all the information it's trying to give you. Especially when you might only few it for a few seconds. By having a simple flat design, people will be more likely to see and remember your logo.
Flexible Design – While those 3D chrome designs car companies might have looked good in the past, they were hard to translate into other marketing branding, such as letterheads. With a flat design you have much more flexibility as this logo will easily work on a multitude of mediums.
Suit All Markets – You might be worried that a flat logo might be more suited to a younger demographic, which won't be the only customers you want to bring into your car showrooms. Luckily, flat logo designs have universal appeal, making them ideal for the car industry.
Which Car Companies Have Altered Their Brand Identity?
If you're intrigued about how these new flat logo designs are working for car companies, why not have a look at those that have already changed their logo? Such as:
BMW
Toyota
Nissan
MINI
Citroen
Audi
Volkswagen
You'll see that although these logos aren't drastically different, these car companies have re-branded away from their 3D logos and adopted a more digital friendly logo. Which is the first time many of these companies have made such a drastic change in around two decades!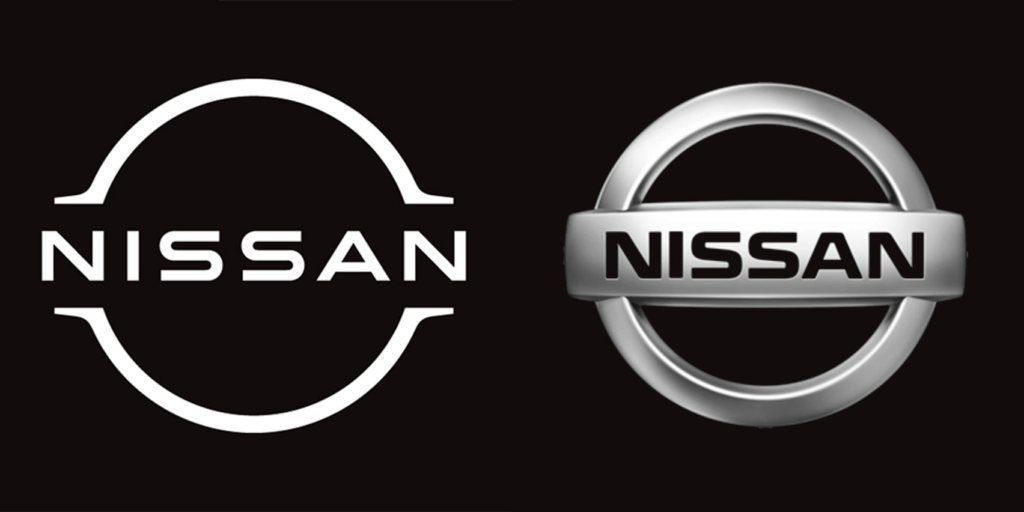 Should You Think About Altering Your Logo?
Flat logo designs aren't just for the car industry, though. Many companies ranging from fast food outlets like Pizza Hut to industry moguls like Apple have all ditched their busy branding of the past and replaced it with a clean, flat design.
If you'd like to look into adding a flat logo design to your brand identity, simply get in touch with Studio Coact today. Where we can work with you to develop and enhance your branding to not only totally embody your business but make it memorable and appealing to your target market too.