Food delivery services such as Deliveroo, Just Eat, and Uber, have created a market that has encouraged food delivery branding to take on a whole new life, especially in recent years, with the demand for delivery services rising exponentially.
Because of this relatively recent surge, takeaway packaging and branding have become an increasingly important part of the marketing strategies of restaurants and takeaways, as well as other businesses related to the world of food service and delivery.
If you want to find out more about why food delivery branding is important, as well as how it has benefited businesses, then this blog is for you: read on to find out how it works.
Why is it Important?
Like branding of all types, the main purpose of food delivery branding is to establish and maintain your place in the market, making sure your customers can make a connection between your services and the ethos you want to express.
Carrying this out successfully is often done through a combination of things, but in most cases, branding is generally developed through a careful selection of colours, images, and fonts, as well as the creation of unique logos that combine these things.
When it comes to food delivery branding specifically, finding a good example of this is far from difficult: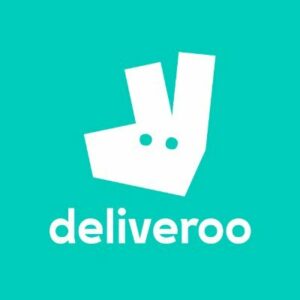 With the rise in demand for restaurant quality food at home, takeaway branding is more important than ever, as the market for delivery services has become incredibly competitive.
With this in mind, it's time to look into how this works and, more importantly, how it can be implemented by your business.
How it Can Work for You
In the world of food delivery, one of the greatest advantages you have is the ability to use packaging to communicate your brand, as well as the app or website used by customers to order food.
A perfect example of the latter can be seen through the brand refresh we provided for Casa Italia, whose website communicates their brand identity despite the delivery service itself being provided by Deliveroo.
Expressing your identity in the ways shown above can be combined with using and creating designs to suit the types of packaging you use, whether it is through boxes, cartons, paper bags, or the many other types of receptacle used to serve takeaway food.
If you're unsure of what this could look like, here's a few examples of how businesses have been creative with this advantage, using it to deliver their brand identity to customers in different ways: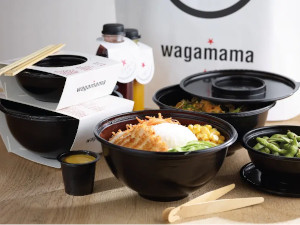 Looking at the above, it's easy to see just how much you can do with your takeaway packaging, as well as see how effective it is through the familiarity of the images, logos, and fonts alone.
Find Out More…
Understanding and developing your brand identity is an essential part of running a business, and this has become especially true of food delivery services in recent years.
Here at Studio Coact, we have the knowledge and skills to help your restaurant business grow in a competitive market. Why not contact us today to see how we can help?